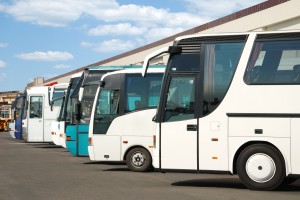 If you are planning on going on a long trip out of Newark it is important to know all of the rules of Newark parking. Many people who come in and out of the airport every day and it can get a little crazy and hectic. This is why they have made up some rules and guidelines that everyone should follow in order to enjoy Newark parking. However, it can be difficult to know where you should park and what options are the best for you. Here are some of the things that you should know about Newark parking.
Short Term Parking
The first option in Newark parking is short-term parking. This type of parking is great if you are looking to just drop someone off or if you are picking someone up. It is meant if you are planning on just being in the area for a short amount of time and you do not plan to stay for a day or more. You are usually charge either by half an hour or by hour and there is usually a maximum charge on parking here.
Daily Parking
This type of parking is similar to the short-term parking but you can stay there for a little longer. If you know that you are going to be in this area for most if not all of the day, daily parking is a better option for you because they set the daily maximum at a lower amount than they do in short term parking.
Economy Parking
Another option that you can choose for Newark parking is economy parking. This type of parking is for people who know that they are going to be in the area for a full day or more. You are usually charged a flat fee for the first 24 hours that you are there and then a lower rate for each extra 8-hour period that you are there.
Disabled Parking
There is the option for those who need disabled parking. This parking is usually located closer to the airport for easy access. There are also areas that are farther away from the airport that are available for disabled parking, but they are still easily accessible and have the option for a shuttle service. You usually have to pay a certain amount for each half hour or hour up to a maximum daily amount.
Paying for Parking
There are several ways that you can pay for Newark parking. One way that you can pay is to make a reservation ahead of time online. This will take care of any problems that you might have when you show up. There are also the options to pay using cash or card when you get to the parking lot or by using an E-Z Pass if you use the parking area often.
If you are trying to find places for Newark parking, call SNAP Parking today at 973.732.5856. They have all the solutions to your parking issues.