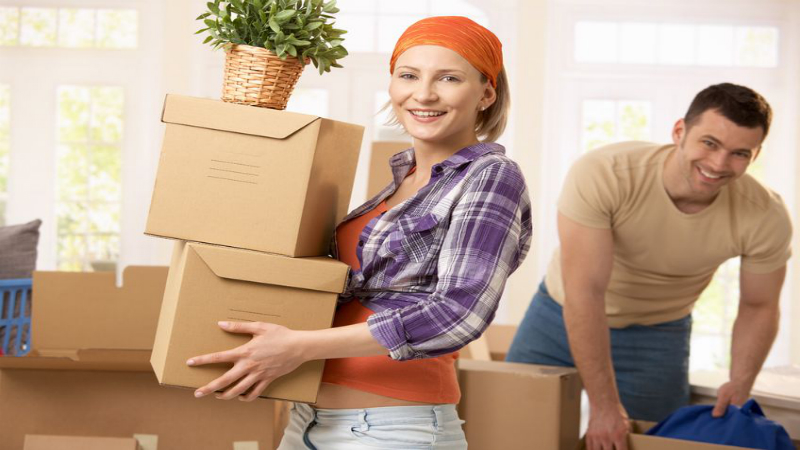 Spring has sprung and summer's about to blossom. And you know what that means — It's moving time! The end of tulip season means it's time to go box hunting and get down to the nitty gritty of moving. Because June and July are the busiest time of the year to move, movers are at full capacity and under pressure, which makes it all the more important to carefully select one that's right for you. Pick the wrong one and your world turns topsy turvy and all upside down. Don't just rely on a friend's recommendation because each person's situation is different. One size does definitely not fit all in the moving game. Yes, it's your responsibility to do your own research.
So what is that makes a moving company good, great or the best?
Moving is made up of so many components and the best movers NJ has to offer will be the ones that fit your individual needs. Are you moving into or out of the city? Are you downsizing? Do you have large items such as a piano to move? Are you going to require storage? What about insurance?
Find a Local Mover
The tristate area is no stranger to traffic. Booking your move with a local moving company — one that can get to you from point A to point B fast and one that is familiar with the best routes to take to avoid traffic at different hours during the day is a significant advantage that can save you money.
Be Aware of Time Restrictions and Move-In Requirements in Buildings
Time restrictions in buildings must always be taken into consideration as well. Make sure you're aware of that so you don't show up with a truck load only to find the move-in window has closed and you'll have to wait until the next day. If your mover arrives late, it could spell disaster for the move.
Hire on CREW Ratings — Not Just Company Reviews
One thing we've learned is that a moving company is only as good as the last moving crew that was used. To explain what that means — let's say that you used "movers NJ" for your last move. It all went great and you started referring them to others or invited 'movers NJ' to move you again on your next move. More than likely, the pleasant experience could be chalked up the crew themselves. Find out is if the same crew, or at least the same team leader (which is also called a foreman) that you've used before to ensure that you'll have a similar experience. A different moving crew of the same movers NJ company may lead to a totally different experience.
Get Estimates in Writing
Be sure to get estimates from more than one moving company and make sure those estimates include everything in your home you want moved. That includes things in the attic, garage, backyard, shed, crawl space, basement, underneath and behind furniture, and inside every closet and piece of storage furniture.
Make Sure the Company is Licensed and Insured
Well this goes without saying, right? But where's the best place to go to find this information? You can go to safersys.org, the website of the Federal Motor Carrier Safety Administration (FMCSA), and enter the company's USDOT number and click on "Search" (you can also search by name or MC number). If you have an accurate DOT number, you'll be shown a screen with lots of information on the company.
Alternatively, you can take some of the legwork out of the research with convenient websites such as www.nynjmovers.com. They help finding moving companies and storage options in New Jersey and New York based on how close they are to your zip code. All have been thoroughly screened and have the stamp of approval for being a trusted, legit company with a stellar track record.
Remember, the best movers NJ has to offer are really the movers that can comply with your needs the best. These 5 handy tips should help you along!